We will be hosting a Music for the New Revolution guerilla showcase at the 2021 virtual NERFA Conference, on Fri., November 12 at 10:00 PM EST, with lots of excellent musicians, including Erika Kulnys, Ami Yares, rorie kelly, Jefferson Berry, Paul Kaplan, Mike Glick, Rodney Whittenberg, David Roth, Two of a Kind, Windborne, Barry Oreck, Marion Halliday, Len Seligman, Ryc Ward, and Mara Levine supported by Gathering Time.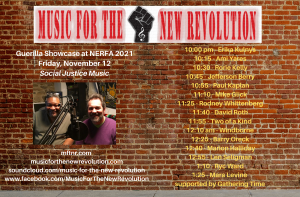 10:00 pm – Erika Kulnys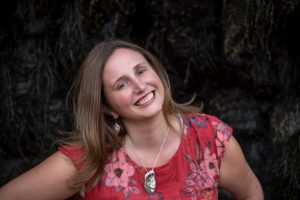 Erika Kulnys opens hearts with her powerful voice and songwriting. Her writing has been compared to Joni Mitchell and Anais Mitchell and her album Rise Up was Top Ten in Canada/US. Erika's music inspires positive transformation and being true to ourselves and our planet. Erika has won awards for her songwriting including a Music Nova Scotia award, a $25,000 Watson Fellowship to study social justice music in seven countries and the 2016 Canadian Voice of Women for Peace Youth Award for working towards a more peaceful culture through the arts. Erika has played Festivals such as Copenhagen Pride, The World Social Forum, The Belfast Nashville Songwriters Festival Global Youth Peace Summit and Canadian Music Week. Her music is heard on radio internationally including on CBC's As it Happens, NPR, Sirius XM, Cuban radio, and BBC. 2019 found her touring the UK, Germany, Scandinavia, Canada, Cuba and the US and recording with Alejandro Falcon at Silvio Rodriguez' studio, Ojala in Habana. Erika's music, rooted in the maritime tradition of storytelling through song, has international influences and speaks to people across cultures. Every performance Erika gives comes straight from the heart with grace and unparalleled passion. "By possessing the ingenious intellect and activist zeal of Ani DiFranco combined with the poetic skepticism of Leonard Cohen Kulnys is artfully cementing her place in the history books of artistic heroes of our time." – Shannon Webb-Campbell, Canadian music journalist "Erika's vocal expression is matched by her ability to write lyrics that are equally capable of making you feel warm and fuzzy, rip at your heart or make take stock and think hard." – Folkwords UK.
www.erikakulnys.com
https://www.youtube.com/erikakulnys
https://open.spotify.com/artist/4iGtGJkokdrDwQnrohIHw6
https://www.instagram.com/erikakulnysmusic
https://erikakulnys.bandcamp.com
https://www.facebook.com/groups/2367383415
https://www.facebook.com/erikakulnysmusic
https://twitter.com/erikakulnys
https://www.tiktok.com/@erikakulnys
10:15 pm – Ami Yares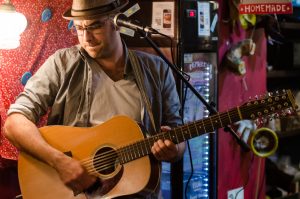 Ami Yares is the offspring of the Jersey suburbs and raised in the echo of the Liberty Bell, only to find his voice on the shores of the Mediterranean.  "Yares wields his 12-string guitar as if it were an entire orchestra, backing his vocals with a dense, rich cascade of sound " (David Foster, AXS).  Influenced by the spectrum of Americana music, Ami's music merges his Jersey roots with wisps Middle Eastern culture.  in a yet-to-be-named fusion of styles. Yares has performed across the world on stages and seeks out ways to bridge communities in conflict that seek a better future.
Ami truly believes music to be a conduit for hope and healing on and off the stage, finding comfort in both classrooms and concerts. For Ami, it is a privilege and responsibility to follow the muse of music and justice, together.
LINKS:
10:30 pm – Rorie Kelly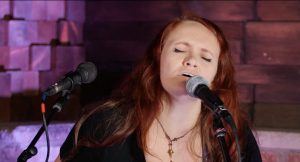 Rorie Kelly is a singer/songwriter/ladybeast from Long Island. Her mission in life is to spread healing through art, and to remind you to love yourself with the fierceness of a kitten that doesn't know it is tiny. Her new album Shadow Work is about shining a light in the darkness, getting real, getting raw, and healing wounds."  The production is big, dark, and performed largely by just two people – Rorie herself, and her father and production partner, Kevin Kelly. "It was exciting to us to see just how much power we could pack into these songs as two humans in a studio with a vision," says Rorie.
Rorie's music took her to the Obama White House in 2016 to perform at the Bisexual Community Briefing. In 2017, Rorie was chosen as a top 10 Staff Pick by WFUV DJ John Platt. Her songs have been featured in various films and online tv series.
A powerhouse performer, Rorie gigs frequently, lighting up stages with her fiery vocals and her sense of humor. At the height of the COVID pandemic, Rorie started a weekly livestream series called Monday Night Muses, which streams every Monday night from 7-9pm ET at twitch.tv/roriekelly. For more information or to contact Rorie, visit www.roriekelly.com.
Links:
https://www.roriekelly.com
https://twitch.tv/roriekelly (I go live on twitch every Monday with a music livestream from 7-9pm ET)
https://www.facebook.com/roriekellymusic
https://www.youtube.com/roriekelly
https://www.instagram.com/roriemakessongs
https://open.spotify.com/artist/0ZebTvtqcaR8g1QEJzvzgd?si=Uj_XzMFfSgKhaxODnYAQ0w
10:45 pm – Jefferson Berry
From the drunk on the town to the cop on the take, there's an interesting tale in the songs of Jefferson Berry. These are stories of urban living set to folk rock arrangements.  With a variety of guitar styles, Berry's projects bring a danceable style and contemporary point of view to a unique wing of Philadelphia's local music scene.
April 2021 release of Soon! will be Jefferson Berry & the UAC's fourth record since playing the 2016 Philadelphia Folk Festival's Camp Stage. A NERFA regular, Jefferson hosts a guerilla show case each year called "Covering Your Friends" – Great Friends playing one another's great songs.
10:55 pm – Paul Kaplan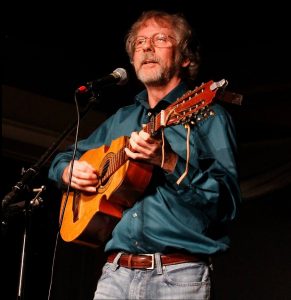 Musician and songwriter Paul Kaplan has been an enthusiastic participant in the folk music world since the late 1960s. His songs "I Had an Old Coat," "Henry the Accountant," "Call Me the Whale," and many others have been covered by such musical legends as Jay Ungar and Molly Mason, Sally Rogers and Claudia Schmidt, Priscilla Herdman, Ed McCurdy, Lui Collins, Two of a Kind, Len Chandler, and Sharon, Lois and Bram (Nickelodeon's "Elephant Show"). 
Paul's song "Vietnam" appears in the Grammy-nominated Best of Broadside, along with singers such as Dylan, Ochs, Paxton, Seeger, etc.  A second song, "King of Hearts," is featured in Fast Folk—a Community of Singers & Songwriters.
In May, 2021 Paul released his fifth album of original songs, We Shall Stay Here. It was #8 in May on the international Folk DJ chart.
Pete Seeger said "I am a big fan of Paul Kaplan. I love his singing; I love his songs."
11:10 pm – Mike Glick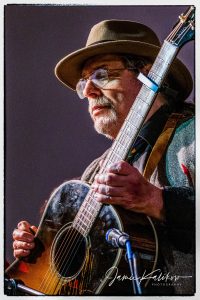 Mike is a multiple award-winning songwriter/singer/satirist who swapped first albums with Lucinda Williams and had Pete Seeger call him, "one of the best songwriters going." He's played in Europe, India, Canada and the USA. Robert Palmer, NY Times, "More rousing and musically substantive than the music of previous city folksingers." Guitar International Magazine, May 2019, "A singer/songwriter of wit and clever songs… He has a way with lyrics and can twist and turn them on a dime." David Amram, "a brilliant singer-songwriter at home with the countless styles of music that he grew up with in New York City! He has that rare gift of making you want to sing along the first time you hear his songs and then go home and STILL hear them."
11:25 pm – Rodney Whittenberg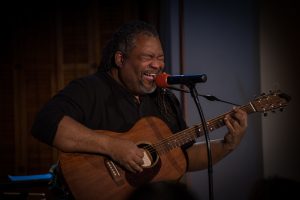 Rodney Whittenberg is an Emmy award-winning composer and an Emmy nominated filmmaker. He is the founder of 
Melodyvision
 an audio music and video production company. His professional work no matter who the client seams to center around social issues, community service, and political action. From the children's CD "
We Stood Up
" A celebration and reflection on the civil rights to his latest Film 
"Portraits of Professional Care Givers Their Passion Their Pain"
 a look at the impact of Secondary Trauma of Teachers First Responders Firefighters Police… Rodney's passion for music and film is followed closely by his love of civics, history, and politics.  As a lifelong creator of political music I always wished there was an outlet for contemporary political art.
11:40 pm – David Roth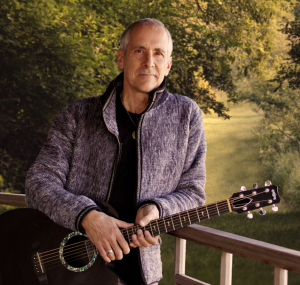 David Roth is a singer, songwriter, recording artist, and enthusiastic instructor who has taken his songs, experience, and expertise to a wide variety of venues in this and other countries full-time for three decades. His work has found its way to Carnegie Hall, the United Nations, several Chicken Soup for the Soul books, the Kennedy Center, Peter, Paul, & Mary and Kingston Trio CDs, the Kerrville and Falcon Ridge Folk Festivals (top honors at both "Emerging Artist" competitions), NASA's Goddard Space Center (his song "Rocket Science" sailed on the space shuttle Atlantis in 2009), the Rise Up Singing and Rise Again (sequel) songbooks, and 15 CDs on the Wind River and Stockfisch (Germany) labels. Winner of 5 Positive Music Awards (celebrating the best in empowering original songs) David was also the 2015 Grace Note recipient for Outstanding Contribution to New Thought Music. The former artist-in-residence at New York's Omega Institute has been on many of Christine Lavin's seminal Rounder Records compilations, and has also taught singing, songwriting, and performance at Summersongs (NY ~ where he serves as Executive Director), the Augusta Heritage workshops (WV), Common Ground on the Hill (MD), the Woods Dance & Music Camp (Ontario), WUMB's Summer Acoustic Music Week (NH), Moab Folk Camp (UT), Rowe Center (MA), Pendle Hill (PA), Lamb's Retreat (MI), the National Wellness Institute (WI), the Swannanoa Gathering (NC), and for many other songwriting groups and associations around the country. David is also creator of the Cape Cod Songwriters Retreats and organizer/host of the Cape's Full Moon Open Mic which since 2005 has provided a forum for musicians to connect and be heard while at the same time collecting donations (cumulatively nearing $16,000 to date) for local non-profits to help neighbors in need.
LINKS:
www.davidrothmusic.com
CD/LP #15 "Meet You Where You Are" on Stockfisch Records (Germany)
https://www.stockfisch-records.de/pages_art/sf12_daro_e.html
Facebook ~ https://www.facebook.com/david.roth.9
YouTube Channel ~ https://www.youtube.com/channel/UCkZHuR1LlEVIj3pXUiPa-Og
SoundCloud audio samples ~ https://soundcloud.com/davidrothmusic
Got 5 minutes? http://www.youtube.com/watch?v=kzjxLuPafYg&feature=youtu.be
Got 6 minutes? https://www.youtube.com/watch?v=AYCB2TwyxAc
11:55 pm – Two of a Kind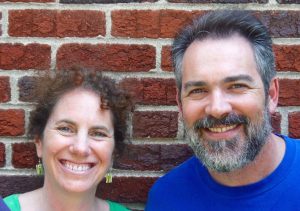 Two of a Kind is the husband-wife duo of David & Jenny Heitler-Klevans. Best known for their music for children and families, David & Jenny bring a similarly eclectic repertoire and engaging manner to "grown–up" audiences. Their harmonies blend seamlessly with David's dynamic guitar work and Jenny's varied use of percussion resulting in a compelling performance. In 2018, they released Lead With Love, their first CD for adults since 1992. Two of a Kind's combination of original songs and well-chosen covers will touch your heart, tickle your funny bone, and give you hope in these difficult times.
12:10 am – Windborne
Internationally acclaimed vocal group Windborne is known for the power and innovation of their arrangements, as well as their unrivaled mastery of polyphonic music from a variety of cultures. Their musical knowledge spans many countries and styles, but they remain deeply rooted in American folk singing traditions.
"The most exciting vocal group in a generation… subverting expectations and redefining the genre," Lynn Rowan, Will Rowan, Lauren Breunig, and Jeremy Carter-Gordon educate as they entertain, telling stories about the music and explaining the characteristics of the traditions in which they sing.
But there's another, crucial dimension to Windborne. They are adherents to folk music's longtime association with social activism, in particular its ties to movements that champion the poor, the working class, and the disenfranchised. Their current project is to bring together songs from four hundred years of movements for people's rights and sing them for the struggles of today.
12:25 am – Barry Oreck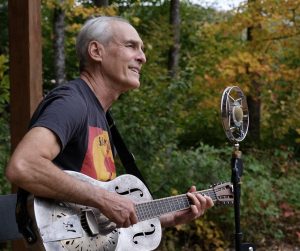 Brooklyn-based singer-songwriter, Barry Oreck writes thought-provoking, often darkly humorous songs touching on societal and ecological issues as well as the perils of aging and long-forgotten love. Oreck honed his craft surrounded by the rich folk and blues tradition of his native Chicago. He  studied with such folk luminaries as Frank Hamilton and Steve Goodman at the famed Old Town School of Folk Music and soaked in the exploding blues scene. This early introduction to folk and blues paved the way to what would become his signature style.
Oreck has three albums to date with a fourth due in early 2022. In addition to his songwriting career, Oreck has also spent decades in New York as a performer and choreographer in dance and theater and has created sound and text scores for numerous productions (www.nicollandoreck.com). Whether performing solo or with his stellar band, Oreck believes that "music approached collectively can inspire action. At its best, music supports movement and change. It touches emotional chords that make us reexamine our lives and our relationships to others. It can change us."
Website: Barryoreckmusic.com
Facebook: @BarryOreckmusic
Instagram: @barryoreck
Twitter: @barry_oreck
Soundcloud: barryoreck
Bandcamp: https://barryoreck.bandcamp.com/
12:40 am – Marion Halliday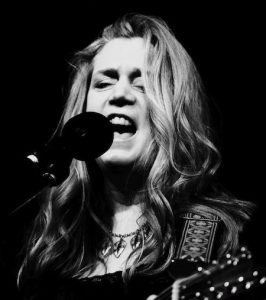 Marion Halliday, a native Kentuckian now splitting her time between Louisville and Philadelphia, PA, has been a singer in various bands over the years.  In 2016, she began writing and performing her own music, urban influenced modern folk music that reflects her bluegrass and bourbon-infused roots. 
Marion's first solo full-length album, released July 2019, Rings Around Saturn, debuted at #3 on US/International folk radio charts.  The album also made the FAI listing of Top Albums for 2019.  The title track was described by one critic as 'beautifully sung…a delicate and thoughtful piece that showcases a tremendous characterful vocal talent'(Chris Porter, Stereo Stickman July 2019). Another, writing specifically about 'Thoughts and Prayers' (Track #2), described the song as 'miraculous, her voice is a new beacon of peace in this troublesome time.'  (Joe Timmons, Indie Pulse July 2019).
In November 2019, Marion was a featured performer in the prestigious 'Semi-Formal Showcase' at the Northeast Regional Folk Alliance (NERFA) annual conference held in Stamford CT (a division of Folk Alliance International).  In  December 2018, Marion was runner-up for Best of Philly Live Performer (Folk/Country Category); she was also a featured 'DJ Showcase' performer at the NERFA 2018 annual conference as the selection of Ron Olesko, WFDU 'Traditions' DJ.   Marion has been recognized as 'One of the Ones to Watch' by the Nashville Songwriter's Association International on several occasions in recent years. 
Booking:   502.807.6387
Music: CDbaby, ITunes, Spotify Bandcamp; Soundcloud; Reverbnation
Connect: Website; Youtube; Facebook; Instagram
Member:    Philly Music Co-op; Folk Alliance International; Nashville Songwriters Association International; BMI
12:55 am – Len Seligman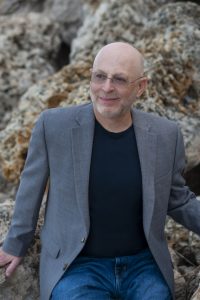 "With a message of peace and love, Len Seligman's 'Our Turn Now' will blow away your blues and bring you to a more hopeful place in the world." – Roots Music Report
Inspired by the poet Rumi, John Lennon, and the world music fusion of Ry Cooder, "Len Seligman's music radiates joy. When you listen to him, you'll find your spirit lifted to a higher, truer realm–and you may just find yourself dancing!" (IndependentArtistBuzz.com). His latest album, Our Turn Now, was #4 on the Folk Alliance album chart for January 2021. The title track is his moving tribute to heroes of the struggle for voting rights, which Seligman wrote following a pilgrimage to Selma, Alabama. With over 60,000 video views on YouTube and Facebook, he has won several awards, including:
First Place (plus 5 Finalist awards), Great American Song Contest
Second Grand Prize, Dallas Songwriting Contest
First Place (Instrumental), West Coast Songwriting Contest
Finalist, UK Songwriting Contest
Finalist, Best Video, Positive Music ("Posi") Awards
Web: https://LenSeligman.com
FB: https://www.facebook.com/LenSeligmanMusic
YouTube: https://www.youtube.com/c/LenSeligmanMusic
1:10 am- Ryc Ward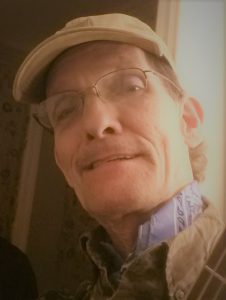 I'm one of those people who was lucky enough to have spent the better part of fifty years mostly playing guitar; learning new songs, and writing more just like 'em. I tried to do other things (I went to school some, and worked of course), but I've always been of the mind that "Life is music! . . . Everything else is stuff you gotta do in between!" 
 Growing up with the music of the sixties and seventies and working through songbooks of my favorites, I discovered what they call "Pop music" (by spinning my dad's records), and what would later be called: "Old time Rock an' Roll" on the radio, and Country and Blues, followed by Irish music, Folk and Old-Time music, and Sacred song. Meanwhile James Taylor coined the term: "Secular hymns" to describe some of his music. And having lived in the northeast for the last thirty years (right around the corner from James and Arlo), I wrote some of those, too.
 Meanwhile, I'd play anything I liked, and as a result my records had too much variety! I am a church musician as well; and played at the same church where Rory Block presided (for two years), before the pandemic hit. Yes, the blues legend.  I took one slide guitar lesson from her, and then wrote The Republican Blues in open G tuning, with a short slide, so I could also play the riffs. 
 Did some time behind bars, playing the standards, but then gravitated toward the retirement communities, where I played for twenty-five years until the pandemic hit, growing into the role of entertainer, and finding my feet. 
 My main claim to fame so far has been that I sent a tune in to the song contest at Kerrville and made the top 40 out of 1200; then drove across the Shenandoah River and made the top 32 out of 600 at New Song in West Virginia with that same winning song: "Up the Road from Tennessee!"  That was in the summer of 2004. 
 In May of 2018 I played the Florida Folk Festival, my first time as a festival player. I seem to have stumbled on some good tunes, and so am finally doing my due diligence to put them where they should be. 
 Attended NERFA and both People's Music Network conferences over the last three years (and wrote two more cd's worth of material); am learning how to record properly and hope to have the latest song group in a radio-ready package in time for the spring conference next year. 
Thanks for lending an ear! 
P.S. I should mention that the story is about us; the tunes started out strident, but are becoming a call to unity. Have you looked under your feet lately? That's common ground. 
1:25 am – Mara Levine supported by Gathering Time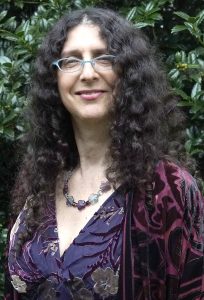 Called "one of the best singers of her generation" by Christine Lavin, and "Golden Voiced" by David Amram, international touring artist MARA LEVINE creates beautiful interpretations of fine traditional and contemporary songs in the folk, country and bluegrass genres. Mara joined Bell Buckle Records in 2020. Her critically acclaimed albums Facets of Folk (2019) and Jewels and Harmony (2013) each reached #1 on the FAI Folk DJ Charts, and attained #3 album spots for the year. "You Reap What You Sow" by Susan Shann reached #1, and spent 22 weeks on the Bluegrass Today Grassicana Chart. Mara was selected for 2009 NERFA Folk DJ, 2014 NERFA Quad and 2019 NERFA Semi-Formal showcases. She has appeared on  radio programs and at venues in the US, Canada, and Europe. She often shares shows with the harmony trio Gathering Time, who will be supporting her on her set.
https://maralevine.com/
https://www.facebook.com/Marascreations
@marablevine1
https://www.youtube.com/channel/UC2yMtgX1ZVAkJylm98kniIw